Black female entrepreneurs are making our ancestors proud by creating great legacies as powerful business leaders. To celebrate Black History Month, here are a few entrepreneurs you can support not just this month, but hopefully throughout the year.

Mielle Organics
FOUNDER/CEO: Monique Rodriguez
Mielle Organics launched in 2014 with the creation of the first Mielle Organics product, the Advanced Hair Formula, a unique proprietary blend of herbs, amino acids and minerals to support healthy hair, skin and nails, and immune system. After popular demand, Mielle Organics began producing products customers demanded with the introduction of the the Mint Almond Oil, acclaimed for its scalp sensation and root stimulation that aid in hair growth and provide illustrious shine. Their best sellers: Babassu Oil and Mint Deep Conditioning Protein/Moisture Replenisher, Detangling Co-Wash, Moisturizing Avocado Hair Milk, Adult Healthy Hair Formula and the White Peony Leave In Conditioner.
FOUNDER/CEO: Itaysha Jordan
Itaysha Jordan Studios is an innovative force- creating images that communicate, resonate, and inspire. Possessing a distinctive cache of traditional photography skills, Itaysha Jordan seamlessly fuses her expertise with the tools of the digital world. Her work is exceptional in its ability to connect with the needs of her varied client base, while maintaining her soulful creative vision. Having shot emergent talent from the modeling industry, as well as notables from the entertainment world, Itaysha continues to expand the boundaries of fashion and beauty photography. By inserting elements of Art history and (Popular) Culture, she is inspired by the strengths of her subjects, and successfully captures moments that stretch beyond the expected. This has consequently captured the attention of many iconic figures. Both a collaborator and a visionary, Ms. Jordan is committed to the growing movement of diversity in the commercial art realm.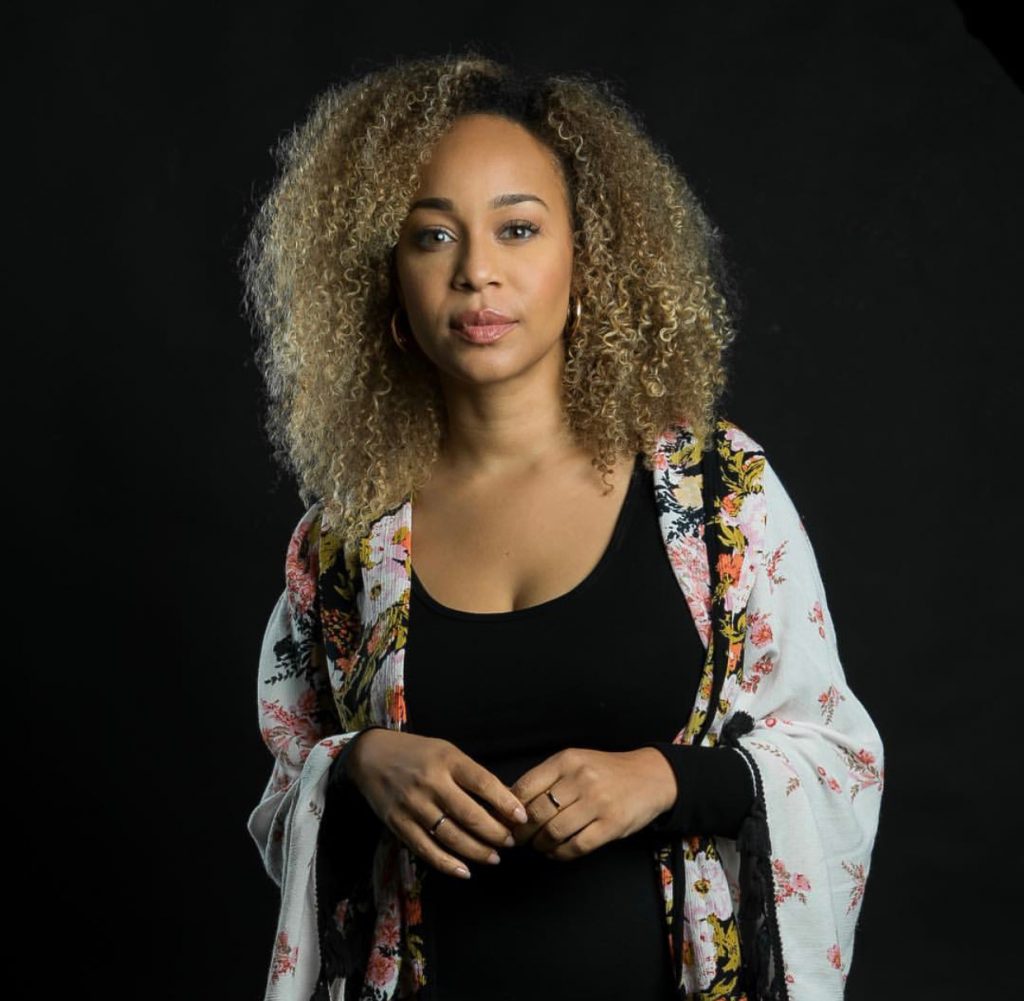 FOUNDER & CEO: Morgan DeBaun
Blavity, Inc. is a media company home to the largest network of brands specifically serving black millennials through original content, video and unique experiences. Since 2014, the company has grown into a market leader for black media, reaching 30 million millennials per month through its growing brand portfolio. M. Roze Essentials is a natural skincare company, created to simplify your skincare regimen. These simple products work throughout the day to build better skin. M Roze Essentials are designed for busy women who need the best everyday product.
Because of Them We Can & Dream Village
CREATOR & FOUNDER: Eunique Jones Gibson
Because of Them We Can® was started by Eunique Jones Gibson in February 2013 as a 28-day photo campaign where children appeared as iconic Black history figures of the past and present. Inspired by her sons, Chase and Amari, it was a way to teach and refresh Black history while connecting the dots between the past, present and future. Today, Because of Them We Can® has evolved into a movement via an online platform that reaches millions of people monthly across our digital footprint. We are committed to responsibly engaging our audience (especially our children) with content and tools that help them embrace, amplify, and exude Black excellence on a daily basis. If everyone reading this considered a BOTWC Box for a child you know, we can maintain our independence, educate more children and continue our tradition of producing uplifting content for the culture. Dream Village™ is a members only community where dream driven people gather, share, and help one another in their individual and collective dream pursuits. We do this through: Co-Working Space, Private Online Community, Events & Programs and Community Time Banking.
curlBOX & My Taught You Podcast
FOUNDER/CEO: Myleik Teele
Curl Box is the first monthly subscription service for naturally curly hair. This exclusive monthly subscription box full of amazing products, the stylish entrepreneur has garnered partnerships with Procter & Gamble, Carol's Daughter, Walmart, Target and Shea Moisture. A teacher at heart, her wildly popular, #MyTaughtYou podcast has become her global classroom where women from all walks of life tune in for guidance and a healthy dose of motivation to live life on their own terms. In 2016, #MyTaughtYou saw over 2 million downloads and the listenership continues to grow.
FOUNDER: Tahira Joy
The Cut Life is a digital platform for stunners with short hair. Our content is carefully curated to highlight the short hair lifestyle by celebrating and featuring a range of short styles from buzz cuts to bobs. Since launching in 2013, The Cut Life has gained a consistently increasing number of supporters and admirers through our blog and social media platforms. The Cut Life has also partnered with various beauty brands and top hair stylists, produced events and executed successful marketing campaigns. Founded by Tahira Joy Wright, The Cut Life's goal is to continue to establish itself as the leading authority for all things short hair.
skinBUTTR
FOUNDER: Tatiana Price
skinBUTTR is a beauty brand inspired by you, comprised of natural body and skin care products. The body care line consists of whipped shea based body butters and scrubs. This skincare line is an all natural hydrating step by step system and the body and skin care lines are designed to leave your skin fresh and glowing. All skinBUTTR products are made with you in mind, created by Tatiana Price with the mission to simplify, educate, build confidence, and promote healthy skin
Trap Yoga Tacos
FOUNDER: Alicia Tillman
Houston based Trap Yoga Tacos replaces the calm Himalayan chants with Big Moe, 2Chainz and twerk-inducing music. After the flow, they skip the protein shakes and instead, give you the best handmade tacos from Tacodeli that Houston has to offer.The flow is led by yoga instructor and OG of Cypress,Texas- Alicia Tillman, A.K.A Awkward Yoga Girl. She leads a fun, challenging, all-levels flow that also requires an explicit language warning. It gets real.

GOLDE
FOUNDER: Trinity Mouzon Wofford
Founded by Trinity Mouzon Wofford in 2017, the GOLDE original blend was built out of necessity as Trinity searched for a holistic solution to lackluster skin and a weak immune system. She first became interested in turmeric when her mother started using it as a treatment for rheumatoid arthritis and saw incredible results. Trinity teamed up with her partner, Issey Kobori, to build their vision of wellness: accessible, inclusive, fun. Today, GOLDE's wellness products are sold in stores around the world, and have encouraged thousands of people to include turmeric in their daily self-care rituals.