We're Back! Join us in person on our 6 city tour!
Beatless Meetups is an event designed to allow women to destress and spend uninterrupted time with like-minded women.
Pajamas, fresh/natural faces, cocktails, facials, photo booth, music and  a panel discussion will still take place!
We are offering On-Site COVID-19 testing. Additional, COVID-19 precautions will be enforced such as facial masks and hand sanitizer stations.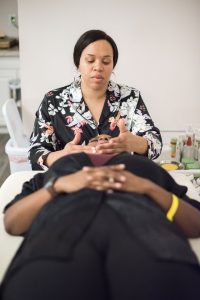 Date: January-March, 2022
Locations:
Raleigh | Paramount Event Venue
Charlotte | Harvey B Gant Center
Hyattsville, MD/DMV | Creative Saints Loft
Atlanta | Upstairs ATL
Newark | Loft Life Venue
Begins: 6:00 PM or 7:00 PM EST
Registration
$65
Mini Spa Services, Complimentary Cocktails and Food
Panel Discussion
Live Entertainment
Virtual Photo Booth
Vendors
Networking Opportunities
Registration is non-refundable.
Itinerary
Schedule is subject to changes
7:00 PM Live Entertainment, Mini Spa Services, Complimentary Cocktails & Food

7:30 PM Welcome by Sabrina Seymore, The Prevailing Woman Founder
8:00 PM Ice Breaker, Giveaways and Special Announcements
8:35 PM Panel Discussion

9:30 PM Live Entertainment, Mini Spa Services, & Complimentary Cocktails
10:00 PM Closing by Sabrina Seymore, Founder The Prevailing Woman
Speakers, Venues, Sponsors, and Vendor Details Will Be Shared As Each Tour Date Approaches
Sponsors
Sponsors: Currently accepting inquiries. Email us at [email protected] to obtain our sponsorship packet.