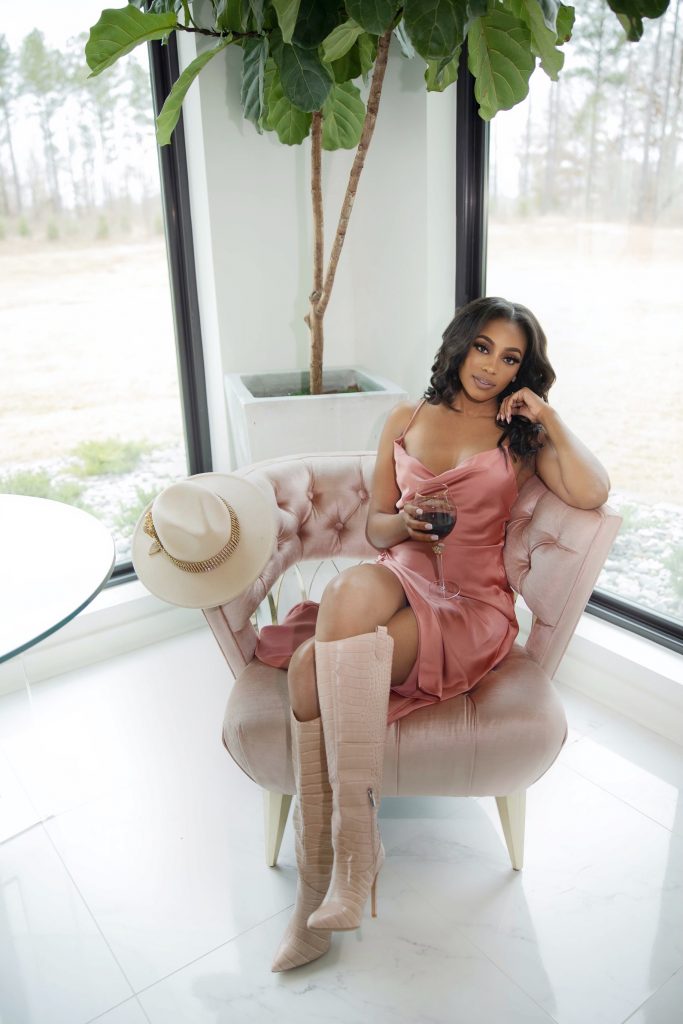 For many, graduating college and entering a fulfilling career is no easy task. That is unless you have the heart, the hustle and drive to create your own lane and change your life for the better. Mississippi native Latrice Rogers, took her passion for hair and beauty and created a profit. After much research, saving money and building a groundbreaking team, her business bloomed from her trunk to the store front.
With little to no direction, Latrice began working at an Office Depot after college. She knew the life she wanted didn't consist of being a cashier, so she took the risk and began Goddess Lengths out of the trunk of her car. Now six years later, her multi-million dollar business has become the most successful hair emporium in the region and she is a star of OWN's reality TV series, Belle Collective.
"I asked myself, what's next with this degree? I was working dead end jobs and trying to make ends meet! So I decided to start selling hair out of the trunk of my car in the Target parking lot, until I figured out what would work. The turning point for me happened when I received an outpouring amount of support. People believed in me more than I believed in myself. I didn't realize how great my product was until I witnessed the lines wrapped around the corner after opening my store."
Entrepreneurship has no age limit. As a college graduate, Latrice managed to turn her business into a hair showroom , adding on another venture which includes her vending machine in NorthPark Mall in Mississippi. "I stayed on top of trends that worked for me and built a solid team. I started with people I knew already, but eventually hired people who I knew would get in there and make it work for my business. I did what I could afford while my business was growing.".
What mistakes did you make along the way?
"I've learned to follow my intuition and be weary of people's intentions. Most times, they are here for what they can take from you. My aunt would tell me to stay true to yourself in whatever you do. I also learned that consistency is KEY. When I stopped doubting myself and had tunnel vision, I realized my goals and everything on the outside of that, I had to let go."
How has entrepreneurship affected your life overall?
"Becoming successful is a journey itself. People you grew up with won't support the vision because it's not them. Family depends on you and so much goes into running the actual business itself. I've learned the word NO and a lot of times that was my biggest issue, how to say no to people."
Latrice is launching a new natural hair care product line. She is also the star of OWN's reality TV series The Belle Collective. The new series from the producers behind the hit "Love & Marriage: Huntsville" centers on the personal and professional lives of five successful, glamorous boss women who are redefining what it means to be a southern belle in Jackson, Mississippi. These dynamic women represent Mississippi's finest Black female entrepreneurs, determined to break ceilings – glass and otherwise – while shredding long-held stereotypes of the South. They must set aside their differences to redevelop a struggling mid-twentieth century historic district that was once known as the hub for Black-owned businesses. Tune in on Fridays at 9pm CST/ 10pm EST to catch this queen Latrice as she takes on Mississippi.
https://www.oprah.com/own-bellecollective/first-look-the-belle-collective-reunion-part-1_1