Great storytellers make the best bloggers; which is why Charell Star, creator and voice of the tech chic lifestyle blog "Not Just A Girl In A Dress", keeps raking up recognition after recognition for the high quality content that she's pushing out on her blog. She's received awards and esteems from the likes of Black Enterprise Magazine, Quirky Brown Love, and the Wendy Williams Show. You may have run across some of her work in HelloBeautiful, Popsugar, eHow, VinePair, and MadameNoire. And since we love tooting other women's horns, we'd be remised if we failed to note her on air contributions to Marie Claire, Fox5 – Good Day New York, NBC New York Live, Second Look TV, and a plethora of other broadcast and digital media outlets.
Not Just A Girl In A Dress isn't like your ordinary blog. It's a reflection of Charell's fresh and innovative perspective as it relates to a unique mixture of tech, fashion, and lifestyle related topics using the art of storytelling. It started with Charell simply writing about the things that she loved tech, fashion and lifestyle), and later evolved into sharing her view on related topics that way that she felt people who shared the same interests her as would like to hear them. She prides herself on delivering powerful messages using personal connection, authenticity, and conversation. It's a skill that isn't easy to master in the online world.
The reason why great storytellers make the best bloggers is because the best bloggers have lived through the best stories. Not necessary best experiences, but definitely best in captivating and inspiring others. Charell's story includes her experiences in the foster care system in her youth, which took her a long time to overcome.
"My experience in foster care was frustrating, scary and extremely hard, but it played a large role in me becoming an entrepreneur. Going through an experience like that makes you very aware of your personal strengths and weaknesses. Some people are terrified of becoming entrepreneurs because they are afraid of possibly failing and having to start over. Being in foster care taught me starting over is nothing to fear and failure doesn't have to be finite," Charell admits.
Charell also reveals that she carried a lot of baggage and pain into her adulthood from her foster care experiences. One thing she had to come to terms with and that she wants others to come to terms with regarding foster youth, is that kids who end up in foster care do so at no fault of their own. It is due to abuse or neglect at the hands of adults. After this revelation, Charell was able to move forward with her life with more purpose and clarity that helped her begin her efforts to help others. She's become extremely passionate about partnering with organizations, advocates and brands that provide resources, support and encouragement to the foster youth population. She currently sits on the Board of CASA NYC and City Living NYC. She enjoys traveling to speak to and inspire those have faced some sort of adversity, because she knows firsthand what that looks and feels like.
Overcoming adversity is a narrative that many female entrepreneurs share, which is indicative that such experience aids in the molding of a champion. As a woman entrepreneur who is actively contributing to the collective success of women in today's society, Charell shared her insight on what she thinks is the best weapon armed by female entrepreneurs that help advance women's equality forward:
"[It is] our desire to support one another. When women unite together and support each other's goals and businesses, we are unstoppable. The traditional workforce is built to limit that sort of comradery and sisterhood since it originally wasn't designed for women to be included within it. However, the business world needs the diversity of thoughts, perspectives, and creativity that women bring to the table now more than ever. We need to keep coming together and breaking through the glass ceilings because the world will be better for it."
Check out Charell's popular blog Not Just A Girl In A Dress  and tell us what you think.
About our Journalist: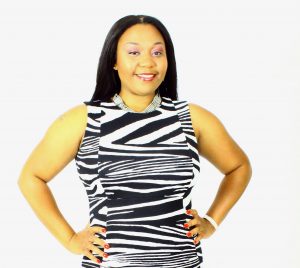 Rosalyn Harris
Email: [email protected]