Gone are the days when beauty lovers disregard product ingredients. Many women are starting to pay close attention to what goes in their skin and the personal care industry is slowly starting to clean up it's act. Our skin is our largest organ and the more chemical free and natural products we infuse into it, the better. Here are a few products to try…

#1 Kosas Limited Edition "Violent Fury"
This beautiful magenta hue is the perfect vibrant color for summer.
Ingredients:
Mango Seed Butter- Omega-rich and skin soothing
Shea Butter-Deeply hydrating collagen support
Cocoa Seed Butter-Improves skin's natural healing ability
Green Tea Seed Oil-Anti-aging free radical defense and repair
Rosehip Seed Oil-Added antioxidants for enhanced tone and texture
Jojoba Oil-Vitamin-packed moisturizer
Sweet Orange Oil-Uplifting, mood boosting scent
#2 Tarte LipSurgence Matte Lip Tint
This hydrated pigment packed tint offers a great combo of a gloss and a rich creamy balm. Infused with skinvigorating™ ingredients like vitamins C & E & jojoba seed oil, the nourishing formula moisturizes and smooths lips for a younger-looking pout with a refreshing burst of peppermint.
Ingredients:
Vitamin C: antioxidant free radical fighter that helps prevent premature signs of aging, while brightening skin
Vitamin E: natural preservative that also acts as an emollient and antioxidant
#3 Honest Beauty Tinted Lip Balm
This blood orange is a great pop color. It would look great paired with ripped jean shorts, a white T, and cute sandals during the warmer months.
Ingredients:
Euterpe Oleracea Sterols
Persea Gratissima (Avocado) Oil
Punica Granatum Sterols
C10-18 Triglycerides
Helianthus Annuus (Sunflower) Seed Wax
Polyhydroxystearic Acid
Vegetable Oil, Behenyl Behenate
Theobroma Cacao (Cocoa) Seed Butter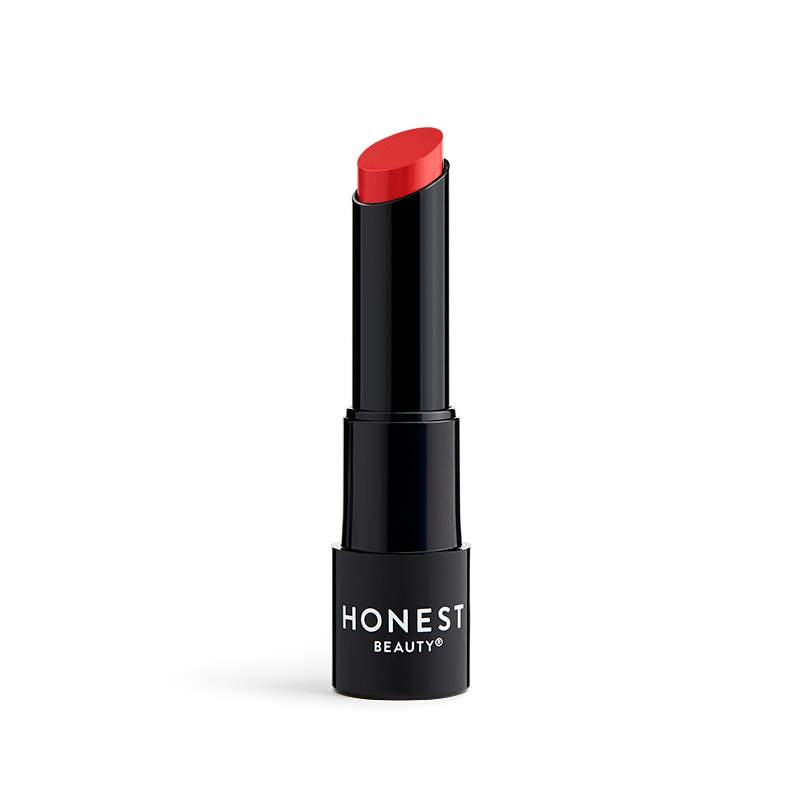 This is the perfect gloss to keep in your bag daily to give your lips a nice sheen and moisturizing boost with a hint of cinnamon.
Ingredients:
Organic Ricinus Communis (Castor Seed) Oil
Organic Beeswax
Organic Helianthus Annuus (Sunflower) Oil
Organic Camellia Oleifera (Camellia Seed) Oil
Organic Olea Europaea (Olive) Oil
Calendula Officinalis (Calendula) Extract
Mica, Titanium Dioxide, Carmine
Tocopherol (Non GMO Vitamin E From Sunflower)
Wildharvested Pimenta Racemosa (Pimenta Berry) Oil & Organic Cinnamomum Zeylanicum (Cinnamon Bark