I've been natural for years and have tons of shampoo, conditioners, hair masks, gels, and leave-in products in my beauty arsenal but the one thing I don't have is a clarifying shampoo. I was under the impression (a myth) that clarifying shampoo would dry out my hair and that I should stay far away from it. However, I've come to learn that can only happen with overuse of clarifying products and that there are a few good reasons to use a clarifying shampoo occasionally.
Reason #1-Product Build Up
Over time (even with a weekly use of shampoo and conditioner) the silicones, waxes and other various ingredients in your hair products can build up and coat your hair strands. A clarifying shampoo is a great detox for your hair.
Reason #2-To Get Rid of Chlorine
This is a great way to get rid of hard mineral deposits from water after swimming in the pool.
Reason #3 If You're Getting Hair Color
If your hair is deep cleansed before the color (make sure it's at least two days before), then the color has a better chance of depositing onto your strands.
Here are a few clarifying shampoos to try…
HASKCharcoal Clarifying Shampoo is derived from coconut shells, combined with lemon and grapefruit oils, thoroughly cleanses and clarifies while helping to eliminate impurities from your hair and scalp. Gentle enough for daily use, safe for color-treated hair and free of sulfates, parabens, phthalates, gluten, drying alcohol and artificial colors.
Pantene Clarifying Shampoo removes build-up and styling residue. It deeply cleans hair to remove residue from daily styling. The lightweight, clear formula helps reveal hair's true shine from root to tip and restores hair to its naturally clean state.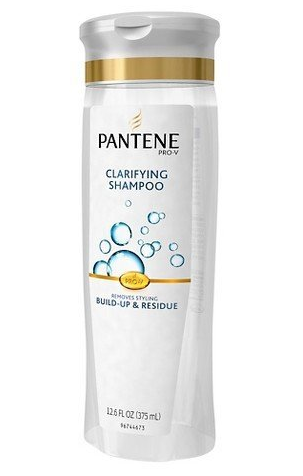 Live Clean Apple Cider Clarifying Shampoo is for every hair type. It's the perfect weekly deep cleansing shampoo to rid your hair of the residue build-up styling products cause. And for oily hair, it's the ideal daily shampoo and clarifier. Made with Bragg Organic Apple cider vinegar, it's a vegan eco-friendly formula.