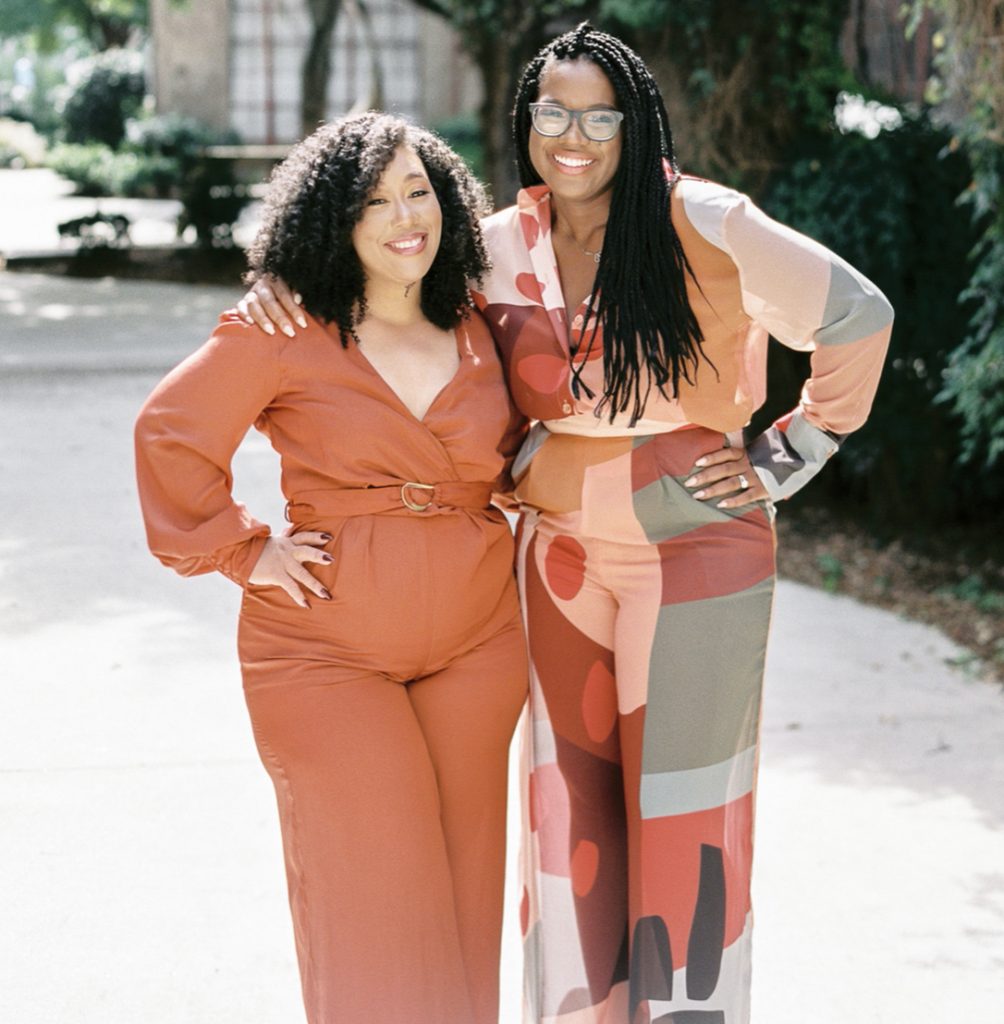 If you are a black woman, you know first hand that our hair means serious business. So serious, that for years we've manipulated, colored and tangled our hair to fit society standards. Our hair is uniquely defined and makes a huge statement about who we are. That is why, The Black Hair Experience was created to tell the story of how beautiful black hair is. This interactive pop up installation is the first of its kind in Atlanta, Georgia. The creators, Alisha Brooks and Elizabeth Austin-Davis sat down with Prevailing Woman to talk about their creation and the impact it has had on the community thus far.
Elizabeth and Alicia have been friends for over 10 years. Elizabeth is a photographer and she had the idea of wanting to capture black women where they were in their journeys with their hair. Alicia, a graphic designer and visual artist, thought it would be cool to put those experiences in an interactive museum. The plan was for them to create installations around the black hair experience with captured stories of different black women around the country who were asked "when did you fall in love with your hair"?
How does the exhibit work? What attendees can expect:
"We just opened this past Saturday. Of course with a reduced amount of people we allow in the space due to COVID, some installations are high touch, so we only pulled out the ones that we can safely clean. Tickets can be purchased online, but if you walk up to the store there is a QR code you can scan, or upon arriving, we ask for a COVID screening (temperature check plus your own mask/ face covering) You will be welcomed, like your own private tour. You will walk through in a circular motion and witness the installations including the hair braid swing (constructed of braided extensions), baby hair installation (visitors can draw in baby hair on faces of drawn black women), ode to beauty supply store, black childhood, oversized props that people can take pictures on like edge control and more! There are tons of quotes and affirmations on the wall because regardless of how you wear your hair, it's beautiful. We love it and foster that. Come in , have fun, take pics, see affirmations, normalizing our beautiful hair".
Do you feel as though the stigma for black beauty has changed in this day? (More popular to rock natural hair, social media etc).
Alicia – Some of the stigmas have been brought down but I think there are issues within our own community. It's exhibits like this that help connect us. The more people share things and want to do them, the more it becomes normalized. While we have come a long way, we still have ways to go. Creating spaces like this where you can come and feel safe, to celebrate black hair and black culture is one of many steps.
Elizabeth -There is always evolution to how we see ourselves as black women. I am proud of how far we've come. We both have younger daughters and some of the things we went through they may never experience. There is still texture discrimination within our community and externally. This exhibit gives a view of black hair in totality, as long as you love yourself and the way you wear your hair, not for anyone else. Until we get to that point, we won't all the way be there. Especially with loving our natural hair, and other diverse hairstyles it doesn't make a difference on how I view myself.
In what ways The Black Hair Experience is breaking stereotypes and building confidence in women of color?
Some women have come into The Black Hair Experience and cried, simply out of happiness and joy from seeing some of the exhibits. We are normalizing our differences in black women and our hairstyles (fro, quick weave, braids, etc). We can come together as a community no matter what our hair looks like. A sense of JOY, that is what we wanted everyone to leave with, to know they are beautiful. Every detail of this experience was created for black women by black women. It was important for us to create a safe space and celebration for us.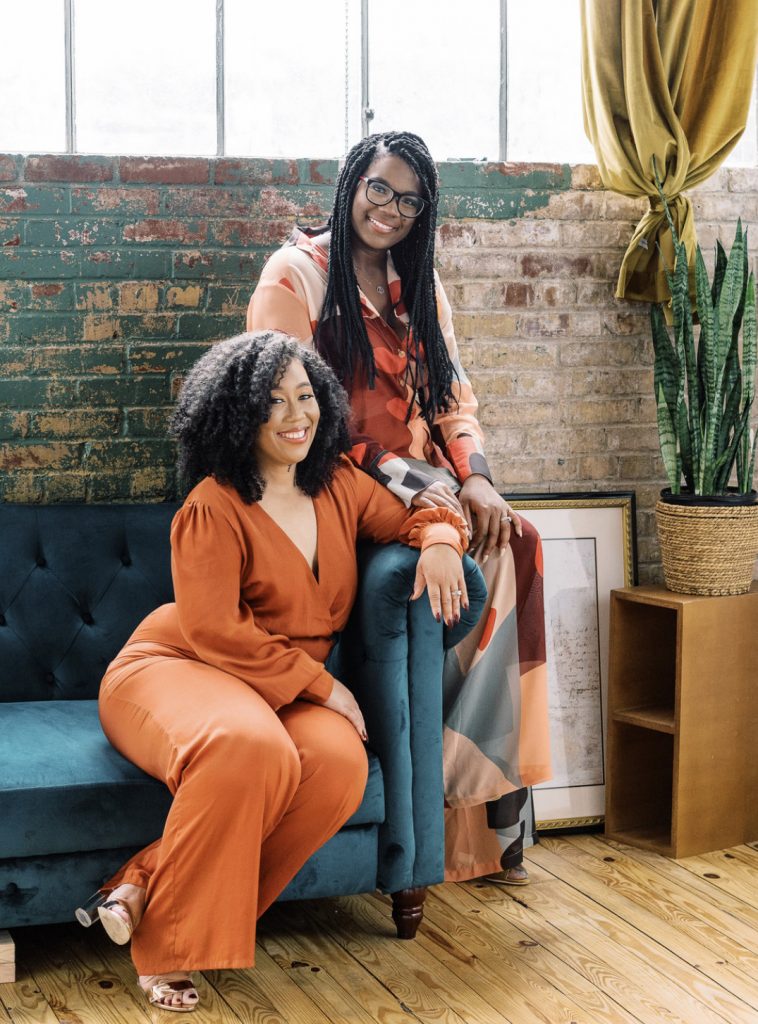 Being that the exhibit is virtual, what innovative skills were used to build something so unique?
We have a diverse skill set. One of the biggest things we're proud of is communication. Being a team to put something of this magnitude together, was amazing.
We had to develop perseverance. Never did we imagine that it would be so difficult to pull something together in some of the areas we didn't think would be problems. Trying to find a space that would allow us to lease from them. I did not think it would be that difficult to find a space to use our dollars! When trying to create something that hasn't been done before, some people have to see things before they understand it or buy into it. We were met with roadblocks, of course COVID. So many times doors have closed but we both stuck it out and tried to forge our own way. Especially in ways that looked like a dead end. We are extremely proud of our developed perseverance, understanding why we are in business and how it will impact other people's lives and pushing through, knowing we are a vessel for a bigger vision.
A word of advice: Do not be afraid of NO. That is going to come and do not let that deter you from what you're trying to accomplish. Come visit us! This is only our beginning, we need the support even through COVID, we have tons of safety measures in place.
We have every intention of taking The Black Experience on the road. We can even host virtual events. The installations are moveable and can be taken on the road.
Written by:
Jasmine Tiffany, Journalist